Rhodes Historical Places
Ancient city of Kamiros
An excellent sample of an ancient city established in the Minoan times. In this area the Minoan prince Althamenis was the first to be settled, because from the top of the mountain Ataviros he could still see his beloved homeland Crete, when the weather was good. This amphitheatric location in the pine forest offers an impressive view to the sea. Here is to be seen the plan of a city in the ancient Greek times, with the typical ancient Rhode's villa that was built to attract as much as sun in the winter and to offer the shade in the summer, the temples and the arcs with the shops, the drainage and the water supply network with the huge water tanks. Only a few meters in distance, the small modern port of Kamiros provides you with the fresh products of the sea that offers a gourmet experience before the journey goes on.

The castles of Kritinia and Monolithos
Excellent samples of the war architecture style of the period of the Knights, standing in high rocks, overlooking the rough western sea of Rhodes, glorious remains of the past.

The Archaeological Museum of Rhodes
The medieval hospital of the Knights in the old town of Rhodes is the modern archaeological museum with exhibits from the first signs of life on the island 2500 B.C with statues, decorated grave stones, vessels of all kind covering all the glorious times of the Rhode's history in a perfectly preserved building of the period of the Knights.

The Acropolis of Rhodes (Monte Smith)
Named after the name of the English admiral Smith, who was observing the movements French fleet during the expedition of the Great Napoleon, is the Acropolis of Rhodes with the Stadium, the Theatre that was also the School for oratory, the Temple of Athena, e.t.c.

Book Online
or Call +30 22410 85 412
DON'T MISS
The Medieval City
A UNESCO Heritage Site. According to UNESCO it is "one of the most beautiful urban ensembles of the Gothic period". Surrounded by a 4 km wall, it is the most well preserved city of the 14th century.
Lindos City
One of the three leading state cities is dominated by the Acropolis and the Temple of Athena on the top of a 116 m high rock.
---
Why Rhodes
A Crossroads of Civilizations

• Rhodes lies in the south eastern Aegean Sea with an area of 1,400 sq. km, is one of the largest Greek islands

• Outstanding natural beauty, olive groves and citrus trees
• The Old Town; The Medieval City – A UNESCO Heritage Site
• The Valley of Butterflies - Part of Natura 2000 networking programme due to its importance as a rare biotope
---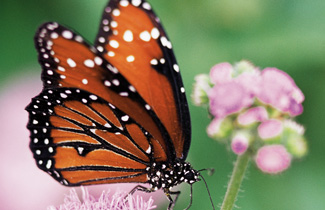 The Valley of Butterflies
thousands of butterflies on the "oriental sweetgum trees"

---