Kids at Rhodos Royal, Family All-Inclusive Hotel, Rhodes
It's a kid's world ♥
Family holidays at Rhodos Royal all-inclusive beach hotel are all about kids enjoying themselves and parents being able to relax.
When you're a kid, having fun is our job!
We do our best to make sure our young guests have the holiday of their lifetime too, with special Grecoland play area, splash
1.000 m² pool complex
with water slides and balanced menus with wholesome treats both kids and their parents can love
.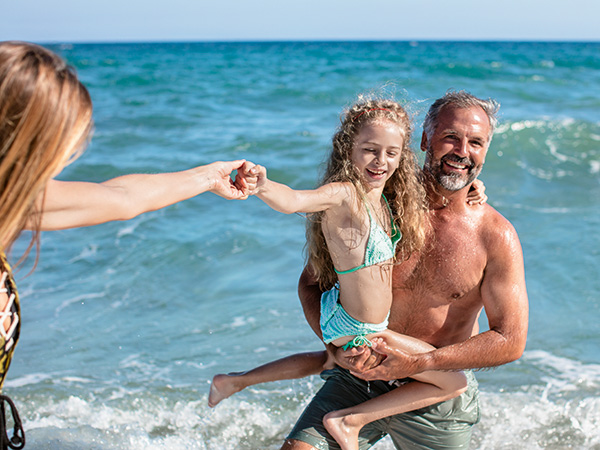 Grecoland ♥

The Grecoland Kids' Club creates a magical holiday experience for children aged 4-12 years. Children at Rhodos Royal enjoy a dedicated holiday programme so the adults can relax. You'll find: toys and facilities made from environmentally safe materials, qualified personnel, creative activities with fun and games, teenager programme with the emphasis on sports, competitions for children and teenagers.
Grecobaby 0-3 yrs

The solution to travelling with babies & tots! Pre arrival order of baby equipment. Free of charge: Baby Cot, Trainer step, Bottle warmer, Bottle sterilizer, Kettle (water boiler), Push-chair/buggy, Baby monitor, Bouncy chair, Changing mat, Highchairs (only in restaurants). Extra Charge: Bath tub, Potty, Toilet trainer seat

Click here to download the Grecobaby order form.
Grecokids 4-6 yrs

The Grecoland Club is all about having fun and making new friends. Six days a week, kids can enjoy arts & crafts, water activities, team games, theme events & fun – all at the Kids Club.
Grecojuniors 7-12 yrs

These junior guests love active holidays and that's just what they get! The Grecoland Club organises sports, team games, water activities, creative crafts.

Grecoteens 13+yrs

Activities for teenagers'13-17 years old (from mid June – mid September). From beach volleyball, basketball, mini football, archery, water polo, tournaments, entertainment programs.









Junior Facilities

• Child‐friendly beach
• Paddling & children's pools
• Waterslides
• Playground
• Culinary lessons and creative activities
• Spacious lawns & gardens
• Family accommodation
• Baby-sitting in guestroom (extra charge)
• Infant food (to order in restaurants or at the hotel shops)
• High chairs in all restaurants
• Shows & disco for all the Family
• Pediatrician (doctor) on call with charge
• Hotel stores have a range of baby products, such as: Nappies, baby wipes and baby powder, sun care, toys & games, infant food, beach shoes & clothes, bathroom accessories
• Sports activities including volleyball, table tennis, watersports etc.
• Mountain Biking with charge
Children under 4 are welcome to use the Grecoland facilities, but must be supervised at all times by a parent or guardian.
Book Online
or Call +30 22410 85 412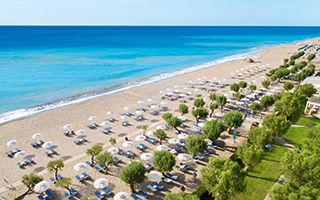 An Aqua Paradise!
With 1.000 m2 of freshwater pools with waterslides. You won't get our kids out! The family friendly beach;
the wide bay has shallow waters and a gently sloped seabed that are perfect for wading and splashing around.
READ MORE
---
Children's Meals
Designed in conjunction by our chefs & dietician to tempt all juniors whilst making sure they get all the nutrients they need for an active holiday. Special meals for medical conditions now available!
---

What Kids will Love

♥ The pools! A water-paradise with 1.000 m2 of freshwater pools with waterslides. You won't get our kids out!

♥ The Grecoland club: fun for kids, a nice break for you and the spouse.

♥ The Sound and Light Show, staged next to the walls of the Medieval Old Town: a spectacle of light, images and sound effects narrates the story of knights and heroes.


---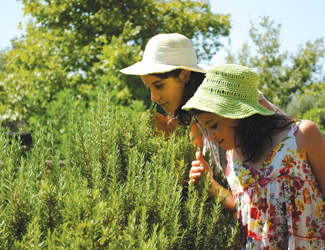 Back to Nature
Planting new spices and herbs
Getting back to nature in the hotel's eco-gardens -
kids love planting seeds and watching them grow!
---
Sing and dance as much as you can - Children Disco from animation team is an absolute highlight!
---