Family Room
Main Building, Side Sea & Garden View
INDOOR 37m
²
. SLEEPS 3+1
Four-bed family rooms designed with ample living and sleeping areas. Master bedroom with double bed and separate living room with carpet serving as a relaxing lounge or a second bedroom ideal for children. En suite spacious bathroom with double wash basins. Selected family rooms feature second WC with shower.
---
SPECIAL FEATURES
Balcony/Terrace | Bath/Shower/W.C. | Hair-dryer | Direct dial telephone | Satellite TV | Music/radio | Air-conditioning/heating | Refrigerator | Safe |
---
floorplan
In-room services and amenities
Balcony/Terrace
Private Bath/Shower/W.C.
Electric shaver outlet (120 volts)
Beach towels
Hairdryer
Standard toiletries
Direct dial telephone
Wake-up calls (not automatic)
TV with satellite channels
Air-conditioning/heating
Refrigerator
Safety deposit box
Guest Relations & Privilege Club services
Welcome drink on arrival
Daily maid service
Dry Cleaning / Laundry / Pressing
Special diets, food & drinks preferences
Car Parking
Free Wi-Fi in Lobby & Pool areas
Private tour of hotel
Supervised Children's entertainment at Grecoland
The services indicated in red are upon request or charges may apply
Book Online
or Call +30 22410 85 412
Best Deal Limited Offer 2015
SAVE 40%

Best deal limited offer. Only available until 23/1



For details of cancellation policies and deposit requirements, please check at time of booking. Pets are not allowed in the hotel.
also check
Family Room with Loft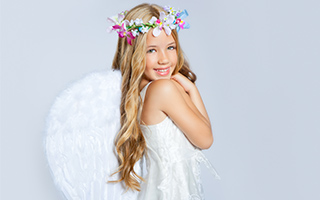 ---
What you will Love
Dine under the stars at the "Yachting Club" restaurant located at the beach or try Oriental Cuisine at "Madame Butterfly".
READ MORE
---
GRECOTEL ALL-INCLUSIVE
It's a family affair
A special kind of hospitality that welcomes families back year after year
. READ MORE
---